ROYAL MELBOURNE SHOW 2019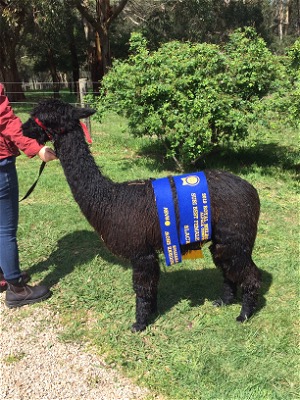 Pitchingga Ridge Pua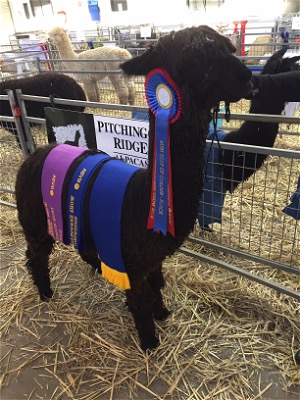 Pitchingga Ridge Adagio 2
With the largest number of alpacas competing for many years and a Peruvian judge, we were very pleased to come home with Best Female Black Suri, and Best Male Black Suri in the show, then to top it off, Adagio 2 was awarded Suri Royal Colour - Black of the Royal Melbourne Show, 2019!
Not bad, when you consider our small stud was competing against the largest specialist Suri breeders in Australia!
LOCKSLEY 'S LATEST PHOTOSHOOT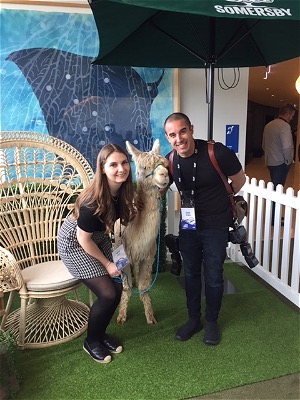 Our extremely placid Locksley, now almost 15, was invited as a surprise visitor to an international seminar at the Cape Schank RACV Resort. He was invited along to provide photo opportunities promoting Somersby Ciders, and there he stood, alert and interested in all that was going on around him, while cameras flashed, and scores of selfies were taken.
GRADUATION PHOTOSHOOT WITH OUR ALPACAS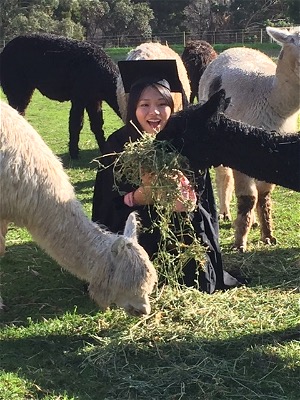 These lovely students from Melbourne University chose to take their pre-graduation photos on our farm with our alpacas.
OUR CHEEKY SURI CRIAS ARE NOW ALMOST 6 MONTHS OLD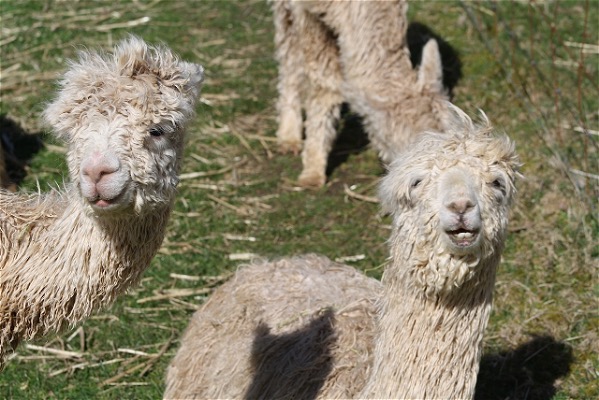 Sequel and Celeste are growing into beautiful young suris. We are looking forward to seeing them in the Showring later in the year.
OUR LITTLE STORM GIRL IS GROWING UP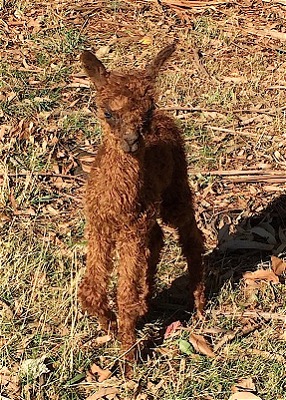 A lovely rich, lustrous brown, Storm Girl is a stand-out in the paddock. She has a good deal of attitude, and although the youngest in the group, is the outright leader in the daily "pronks" through the trees at sunset.
AUSTRALIAN ALPACA WEEKEND AT PITCHINGGA RIDGE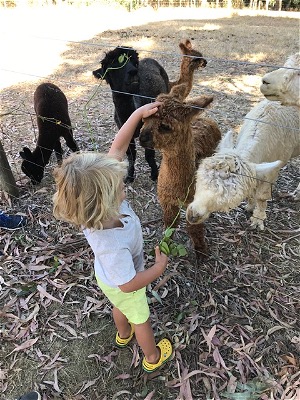 As part of Australian Alpaca Weekend, our farm and on-farm shop will be open on:
Saturday, 11th May
Sunday, 12th May
Time: 10am till 4pm
Visitors will be able find out more about owning alpacas, husbandry practices, and the routine management required.
Alpacas and beautiful alpaca fleece product from our on-farm shop will be available for sale.
We look forward to welcoming you to our farm.
THE THREE AMIGOS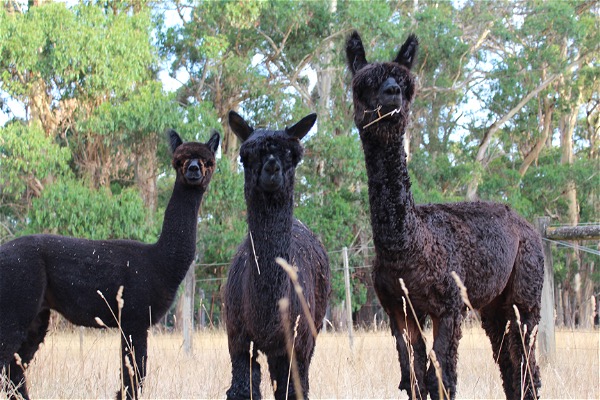 Suris, PR Ultimatum and PR Adagio 2, with their huacaya mate, Macarthur - growing up, but still too young to join the "Big Boys".
HAY SEASON AT PITCHINGGA RIDGE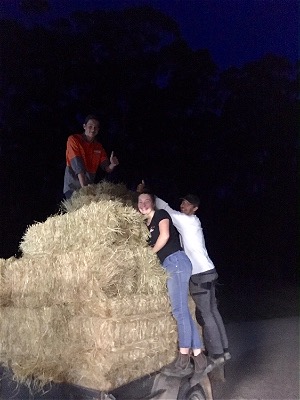 Last load in as darkness fell.
How beautiful is the smell on new-mown hay! Only second to seeing it baled and stored before the rain.