SPRINGTIME ALPACA TRAIL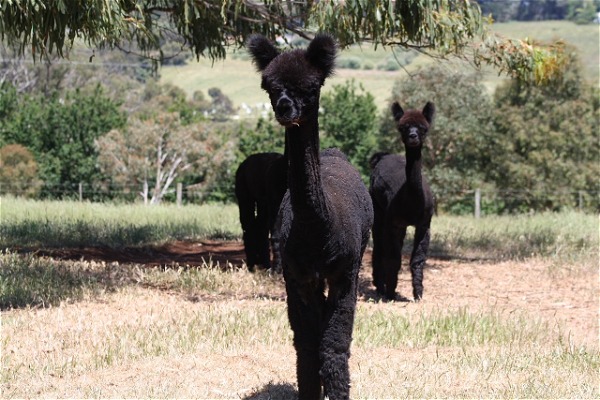 Wondering what to run on your property?
Find our what alpacas have to offer as a lifestyle opportuniyty.
Alpacas - an ecofriendly livestock choice.
Pitchingga Ridge will be open for visitors on:
SATURDAY 7th & SUNDAY 8th OCTOBER
10am till 4pm
MEET WEBBY, CALYPSO'S NEW CRIA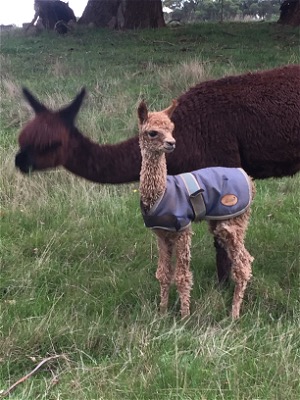 An inquisitive bundle of activity.
18 May 2023
VENICE'S NEW CRIA, VANITY FAIR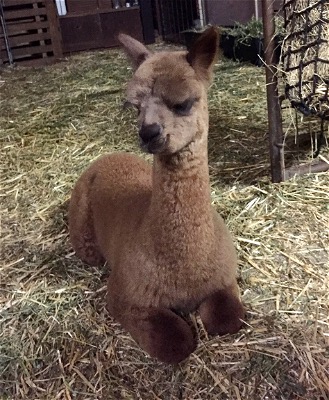 MEET GEORGIE GIRL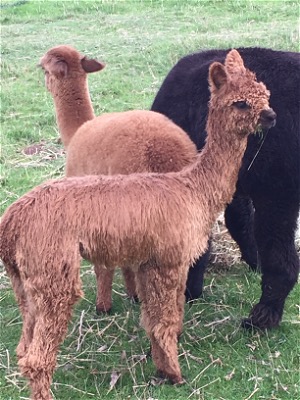 Georgie Girl is Storm Girl's new cria by Lisbon. Looking very nice!
NEW CRIA TO WELCOME IN 2023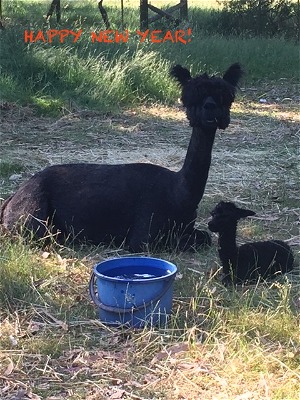 Fenix at almost one day old.
Molly Malone decided to give birth on New Year's Eve. She had a beautiful little black male named Fenix. His dad is our lovely black sire, SoftfootTimach.