HALTER TRAINING.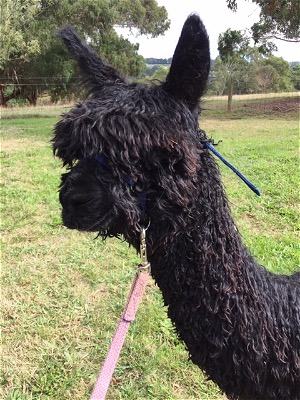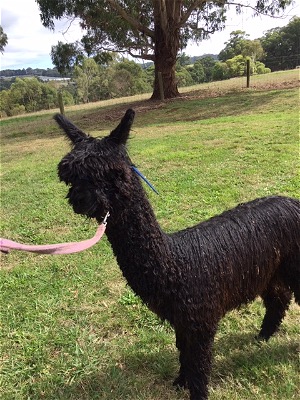 Each alpaca at Pitchingga Ridge is halter trained using Marty Magee-Bennett's method.
Here, Angus has just graduated to a short lead and open spaces.
KEEPING WARM ON A COLD WET NIGHT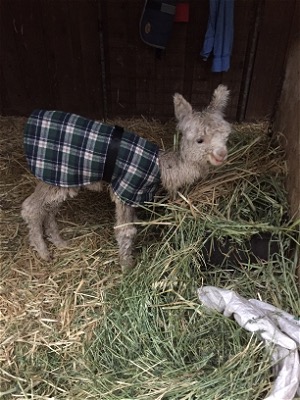 Little Rocky is keeping snug and warm in his new night-jacket.
FIRST CRIA FOR 2021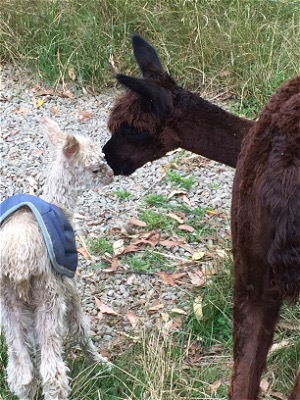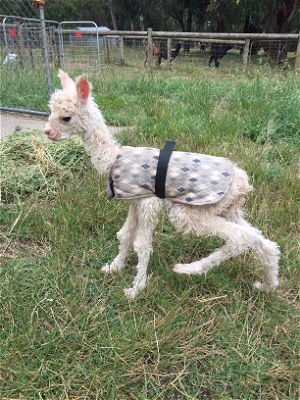 This little cria was born early one morning during a January storm. Fortunately his mum had decided the shelter of our barn was the safest place to give birth. Here he is almost two weeks old, being greeted by doting "auntie", Midnight Calypso.