THE THREE AMIGOS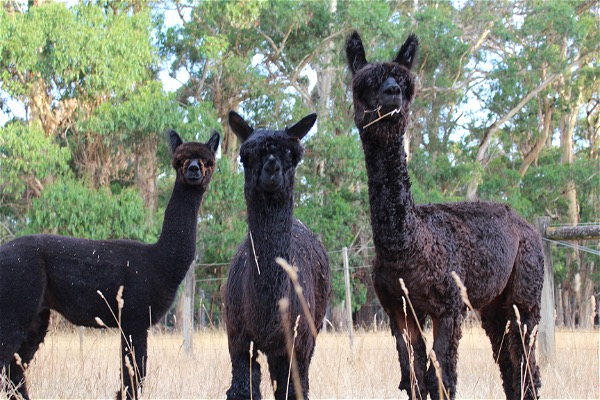 Suris, PR Ultimatum and PR Adagio 2, with their huacaya mate, Macarthur - growing up, but still too young to join the "Big Boys".
HAY SEASON AT PITCHINGGA RIDGE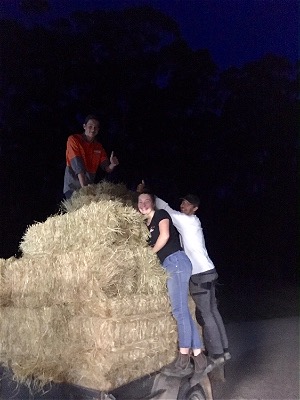 Last load in as darkness fell.
How beautiful is the smell on new-mown hay! Only second to seeing it baled and stored before the rain.