A DIFFERENT SIDE TO ALPACA FARMING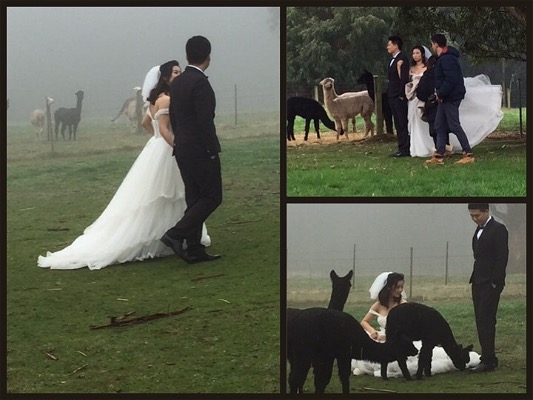 Recently, our alpacas and farm have been chosen to provide the backdrop to some lovely wedding album photo shoots. These photos were taken while watching the professional photographers at work.
FERRY TRIP FOR SOLEIL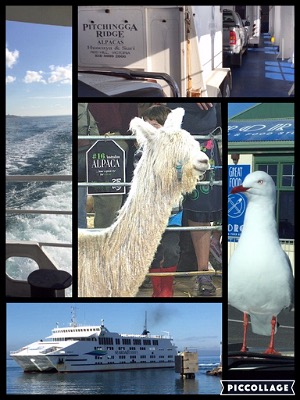 A day's adventure in the life of Soleil - a ferry trip for her mating to Kurrawa Shavari
WITH THE MUSOS AT THE RED HILL SHOW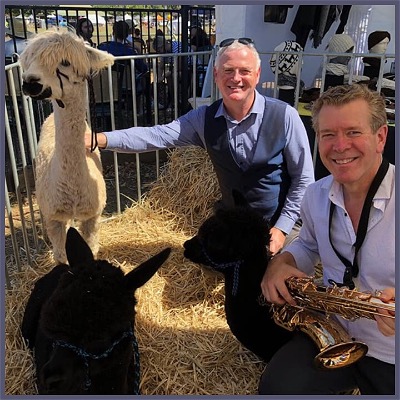 Aria, Dark Moon and Nellie T with The Jackson Four at the Red Hill Show.
FANTASIA, OUR BEAUTIFUL BLACK SURI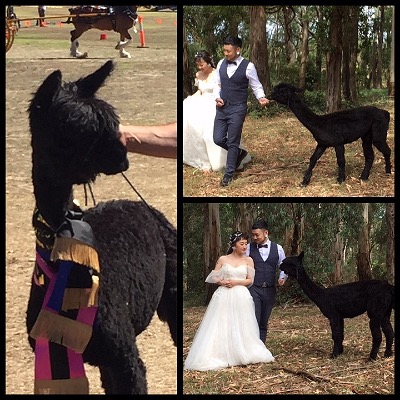 Fantasia - one day a Champion in the Grand Parade at the Red Hill Show - the next, starring in a Wedding Photo Shoot back on the farm.
NEW ALPACA THROWS IN OUR ON -FARM SHOP.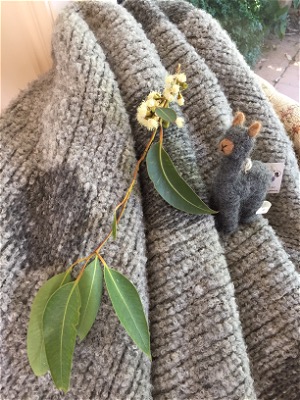 Beautiful soft alpaca "Dot Throws" by Fabrica, handcrafted in Melbourne, now available in our on-farm shop.
Four different colour combinations to choose from.
ON-FARM WEDDING PHOTO SHOOTS WITH OUR ALPACAS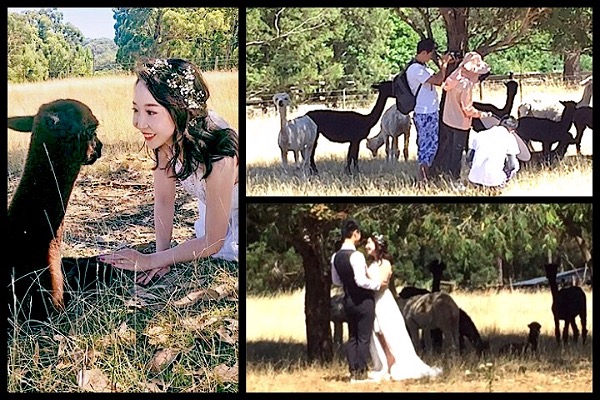 Mums and crias featured in a recent phot-shoot under the gums on our farm.
2017 CRIAS ALL GROWING UP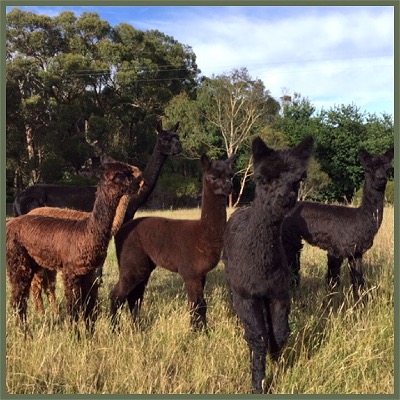 Our final group of crias for 2017 are all growing up. Such an inquisitive, friendly little group who love to meet visitors.