AUSTRALIAN ALPACA WEEKEND AT PITCHINGGA RIDGE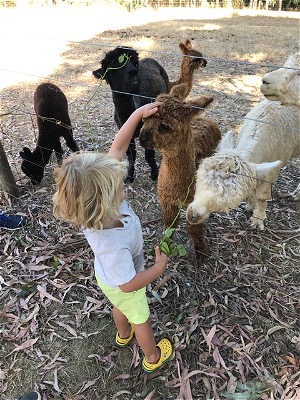 As part of Australian Alpaca Weekend, our farm and on-farm shop will be open on:
Saturday, 11th May
Sunday, 12th May
Time: 10am till 4pm
Visitors will be able find out more about owning alpacas, husbandry practices, and the routine management required.
Alpacas and beautiful alpaca fleece product from our on-farm shop will be available for sale.
We look forward to welcoming you to our farm.
THE THREE AMIGOS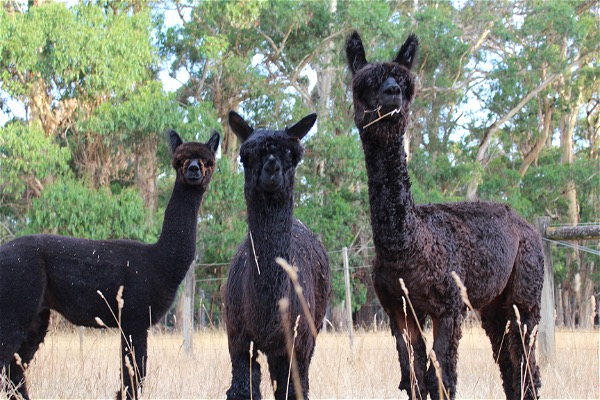 Suris, PR Ultimatum and PR Adagio 2, with their huacaya mate, Macarthur - growing up, but still too young to join the "Big Boys".
HAY SEASON AT PITCHINGGA RIDGE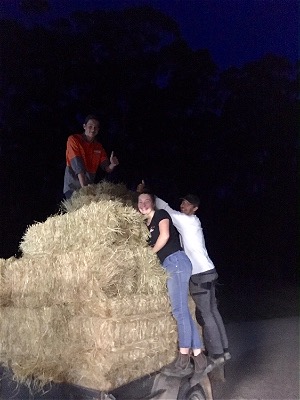 Last load in as darkness fell.
How beautiful is the smell on new-mown hay! Only second to seeing it baled and stored before the rain.